Zoodles and Buttered Garlic Prawns
Zoodles are noodles made with courgettes (also known as zucchini). There are two ways to make zoodles - one is with a spiralizer, and the other is wth a mandolin. They are best cut super thin, and make sure you salt liberally, as this will draw out the water. Zoodles are a great low carb Keto alternative, which are low in Oxalate and low in Lectins.


Decreasing the number of tomatoes in the recipe will reduce the overall number of carbs and nightshades.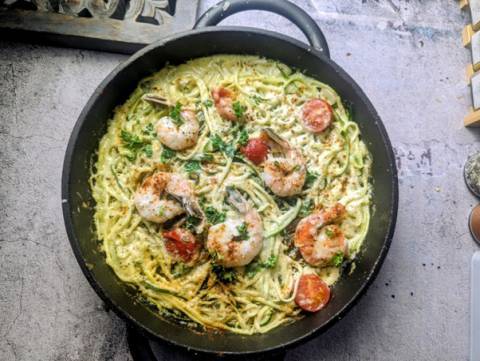 Ingredients for 4 portions
• Butter 43g
• Prawns 500g
• Salt ¼ tsp
• Black pepper ¼ tsp
• Garlic 3 cloves
• Cream 90ml
• Parmesan 50g
• Cherry tomatoes 180g
• Parsley 11g
• Courgette 323g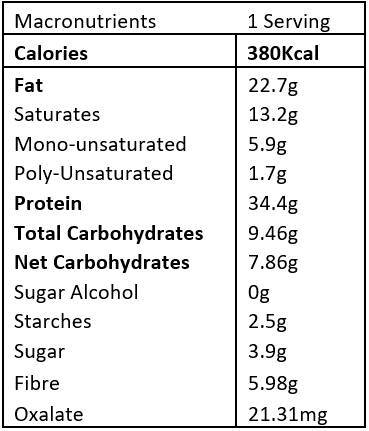 Heat a large skillet on a medium heat and add 1tbsp of butter. When the butter has melted, add the prawns and season with salt and pepper
Cook the prawns until pink - approximately 2 minutes on each side.
Transfer the prawns to a warm plate
Melt the remaining butter in the skillet.
Add the cream to the butter and bring to a simmer.
Stir in the parmesan, tomatoes (optional) and parsley.
Simmer until the sauce has thickened slightly.
Add the prawns and zoodles to the skillet and toss.
Serve immediately.