Slaw with Cranberries and Chilli
This slaw makes a perfect side dish to ribs and chicken and an alternative to your regular vegetables. Traditional coleslaw is loaded with red and white (green) cabbage with carrot. This slaw omits the carrot which is high in carbs, has some spice from chilli and sweetness from cranberries.
In the photo, the slaw isn't as chunky as I used a food processor, but you can use a mandolin to get a rough chunky texture. to bring down the carb content lower you can omit the cranberries
Ingredients for 6 servings
• Erythritol 10g
• Salt ½ tsp
• Apple Cider vinegar 45ml
• Black pepper ½ tsp
• Celery 1 small stalk
• Garlic powder ½ tsp
• Onion powder ½ tsp
• Green cabbage 100g
• Red Cabbage 200g
• Sour cream 50ml
• Cranberries 25g (omit if you wish)
• Red chilli 20g (omit if you wish)
• Olive Oil 26ml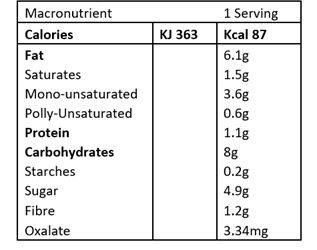 Add everything to a food processor apart from the sour cream, olive oil and cranberries and blitz until you reach the required texture.


Drizzle in the olive oil and the cranberries and blitz for a further 20 seconds.


Remove mixture from the processor and mix through the sour cream.


Dress with parsley if you wish.