Roasted Radish and Crispy Bacon
Radishes are a perfect low-carb Keto side dish to replace potatoes, high in vitamin c and only 3.5g total carbs /100g compared to potatoes 17.9g/100g.
Avocado oil can be replaced with Olive oil in this recipe.
This recipe can also be created in an airfryer - just airfry at 170c after sauté preparation.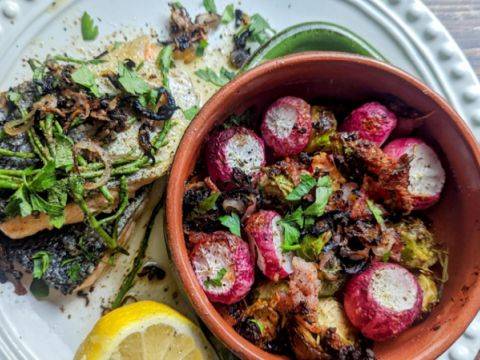 Ingredients for 2 servings
• Radish 200g
• Shallot 20g
• Bacon 3, 6-inch back bacon
• Garlic 2 cloves
• Salt ¼ tsp
• Pepper ¼ tsp
• Avocado oil 1tbsp
• Parsley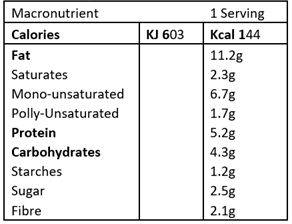 Preheat oven to 190c/370F


Heat the avocado oil in a frying pan


Add the radish to the frying pan on medium heat for around 3 minutes


Add the bacon, shallot, and garlic until crisp 4 -5 minutes


Season with salt & pepper


Add all the ingredients to a roasting dish


Place in the oven for 20 minutes


Serve and dress with parsley (optional)