Keto Protein Coconut Scones
This Keto scone recipe uses Keto Pro Protein Powder, coconut flour (much lower in oxalate than almond flour) and sugar-free desiccated coconut as its main base.
A small amount of fruit is fine on Keto - in our picture, we've used a few strawberries, blueberries, and raspberries with a layer of whipped double cream as a delicious topping for our scones.


The recipe macronutrients for the scones only include the base. Don't forget to add the macronutrients for your toppings!
• 1 scoop Keto Pro Protein powder (we used Strawberry, but Vanilla or Chocolate will also work)
• Sugar-free desiccated coconut 60g
• Coconut flour 60g
• Baking powder 1.5tsp
• Butter 76g
• Sugar-free vanilla extract 1tsp
• Eggs 2 large
• Erythritol 50g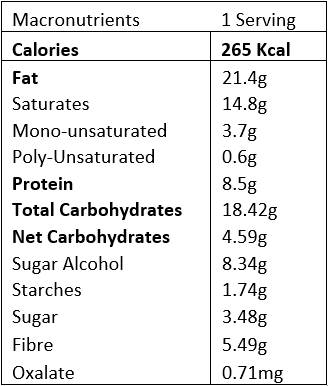 Blend the eggs either in a food processor or whisk in a large mixing bowl.


Add the butter once cooled down with the vanilla extract.


In a separate bowl add coconut flour, Keto Pro protein powder, sweetener, and the baking powder.


Add the wet ingredients to the dry mix until you reach a crumbly texture.


Shape the dough into 6 disks on some parchment paper.


Optional you can brush the scones with beaten egg and sprinkle some more coconut if desired.


Don't sit the scones directly next to each other, allow them to breathe.


Bake at 180c 350f or 160c fan assisted for 15 minutes until golden brown


Allow to cool and enjoy.


Store in an airtight container for up to 5 days in the fridge or 3 days at room temperature.