Here is a creamy sauce or dip for cold, pour over lamb or chicken, great for drizzling or dipping, typically found in the middle east and south east Europe, normally associated with Greece and Turkey. It is made with strained salted yogurt, cucumber, garlic , salt olive oil and lemon juice.
Here we use a strained Greek yogurt full fat not low fat, typically made with cow's milk and with the lowest carbs possible.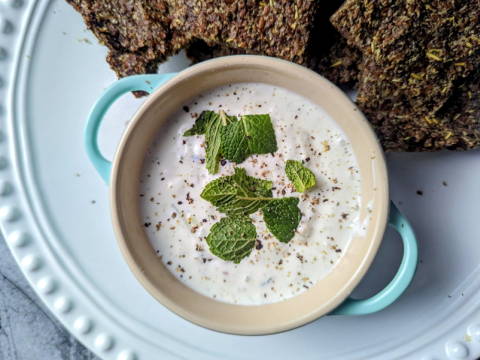 Ingredients for 1 serving
• Greek Yogurt 125g
• Garlic chopped 1 clove.
• Olive oil 13ml
• Cucumber 50g
• Lemon Juice 1tsp
• Fresh mint 1tsp.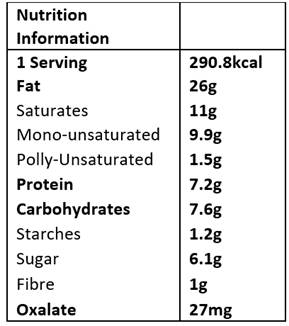 Pour the yogurt into a food processor with the following ingredients , Garlic , olive oil lemon juice and mint


Grate the cucumber very fine and add to the ingredients.


Turn on the food processor and blitz ingredients until well combined until you get a creamy texture.


When ready optionally dress with some more fresh mint and dill (not in macros)