These croutons are perfect in soups and salads, giving you the crunch with a toasted bread-like texture, this recipe has got almond flour.
This goes perfect with a Caesar salad, our dressing recipe is available here.
You will need a microwave, a suitable ramakin, a mixing bowl, a whisk, a sharp kitchen knife and a cutting board for this recipe.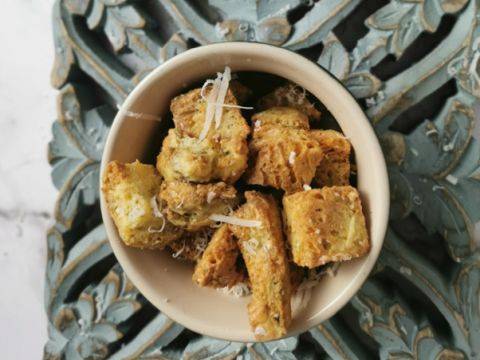 • Olive Oil 1 tbsp (to coat Ramakin)
• Almond flour 21g
• Baking powder ½ tsp
• Eggs Medium sized x 2
• Parmesan 20g
• Dried oregano 1tsp
• Dash salt
• Dash Pepper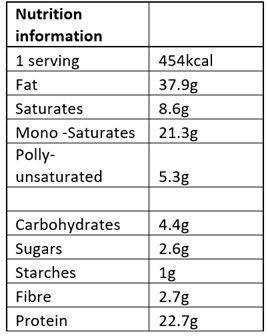 Oil the ramakin with the olive oil


Crack the eggs into the mixing bowl


Add baking powder, parmesan, Oregano, and almond flour, salt & Pepper


Whisk ingredients thoroughly


Empty mix into the ramakin


Microwave for 2 mins 20s


Empty the firm mixture onto a cutting board


Cut into Crouton shapes and place onto a slightly oiled baking tray


Bake at 190c 170f for 15 minutes until golden brown


Serve over soup or salad


Keep in airtight container for up to 1 week