Keto Organic Matcha, Collagen and MCT Biscuits
These biscuits are filled with good fats from MCT powder and Collagen powder, and is loaded with organic Matcha tea.


These can be made savoury or sweet - just omit the Vanilla essence and erythritol for a savoury biscuit.


I also dressed the biscuits in the picture with Erythritol icing sugar, which isn't included in the display macros.
To make this recipe, you'll need a rolling pin, parchment paper, a food processor, cling film, a pastry cutter and a baking tray.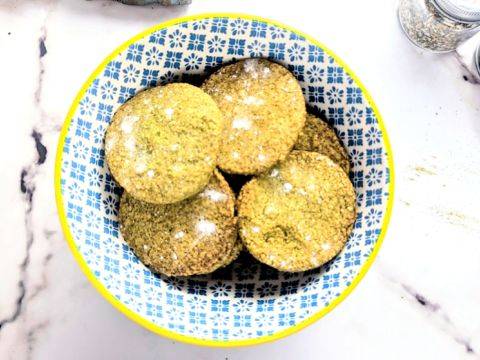 Ingredients for 20 biscuits
• Almond flour 252g
• Erythritol 30g
• Salt ¼ tsp
• Butter 50g (Soft at room temperature)
• Sugar-free Vanilla essence dash ¼ tsp (omit if you wish)
• Egg 1 medium
• Collagen peptides 40g
• Matcha Green tea 20g
• MCT powder 11g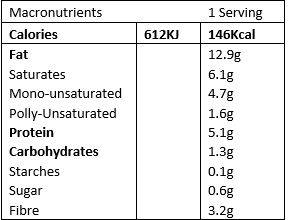 Preheat oven to 170c 150f.


Add MCT, Collagen peptides, Matcha, Erythritol, salt and Almond flour to the blender and pulse for a minute.


Add egg, butter, and Vanilla essence and blend the mixture together. Take care not to go over your liquid measurements or this will make the mixture too wet.


Place the dough ball in the fridge for an hour or so wrapped in cling film.


Remove the dough ball from the fridge. Take two sheets of parchment paper and roll the mixture between both sheets with the rolling pin until the dough is around 7mm thick. It's very important not to go any thinner, as the biscuits will be too brittle and will break easily.


Cut out biscuits with the cutter. Our cutter made approximately 20 biscuits.


Place the biscuits onto a piece of parchment paper on a baking tray and place in the oven.


The biscuits should take 15 minutes to bake. It is important to turn them every 5 minutes so they don't burn.


Once finished, allow the biscuits to cool on a wire rack.