Keto-friendly Worcestershire Sauce
Worcestershire sauce is a key addition to sauces and stews, but the regular one from the supermarket is full of sugar, gluten (sometimes) and molasses.

This recipe, which doesn't include tamarind, is not high in fat or carbs so I would class this as a Keto replacement to your regular brand.

Goes perfectly with meats and cheeses.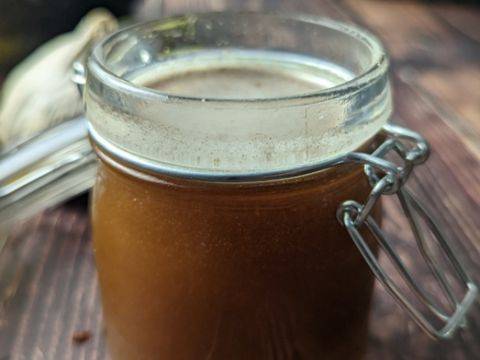 Ingredients (14 servings)
• Apple cider vinegar 200ml
• Erythritol 1tsp
• Coconut aminos 1tsp
• Ground ginger 1tsp
• Mustard powder ¼ tsp
• Tap water 2 tbsp
• Garlic 2 cloves
• Onion powder ¼ tsp
• Cinnamon ¼ tsp
• Salt dash ¼ tsp
• Pepper ¼ tsp
Add the apple cider vinegar, water, erythritol, coconut aminos, ginger powder, mustard, garlic , onion powder, cinnamon ,salt & pepper to a blender or food processor


Blitz all the ingredients


Strain the sauce and refrigerate in glass bottles or jar