This coconut flour chicken recipe is packed with flavour. Once you see how easy these are to make, you will come back to this time and time again. These tenders can be baked or you can fry them in your oil of choice, preferably avocado or coconut oil (not included in macros). Here we bake them.

Check out the sauces section of the Keto-Pro website for some yummy dipping sauces.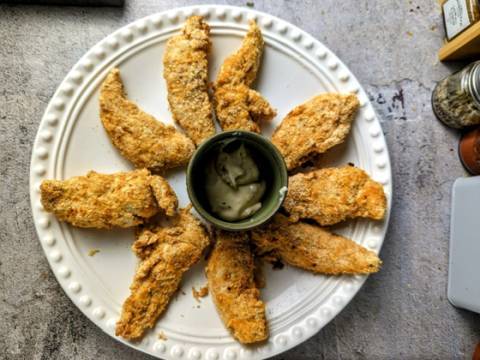 Ingredients for 6 portions
• Coconut Flour 28g
• Parmesan cheese 13g
• Salt ½ tsp
• Cumin ½ tsp
• Smoked Paprika ½ tsp.
• Garlic powder ½ tsp
• Onion powder ½ tsp
• Black pepper ½ tsp
• Chicken strips from breast 272g
• Egg medium x 2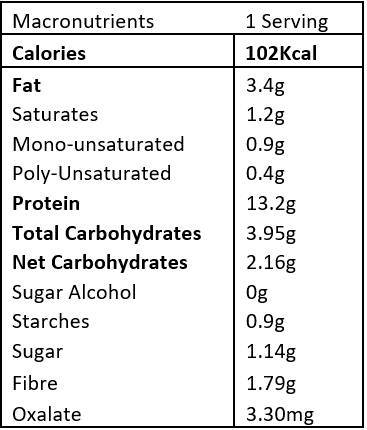 Preheat the oven at 400f/200c/180Fan.


In a shallow dish, mix the coconut flour, parmesan, and spices.


Beat the eggs in a separate bowl.


Dip the chicken pieces into the beaten egg, then roll the chicken pieces in the coconut flour mix.


You can spray each piece with some olive oil (not included in macros) to prevent drying.


Bake the chicken pieces for at least 22 minutes, flipping half way through.


To brown the outside, grill the pieces for at least 1 minute on each side.


Serve hot with dip of your choice.