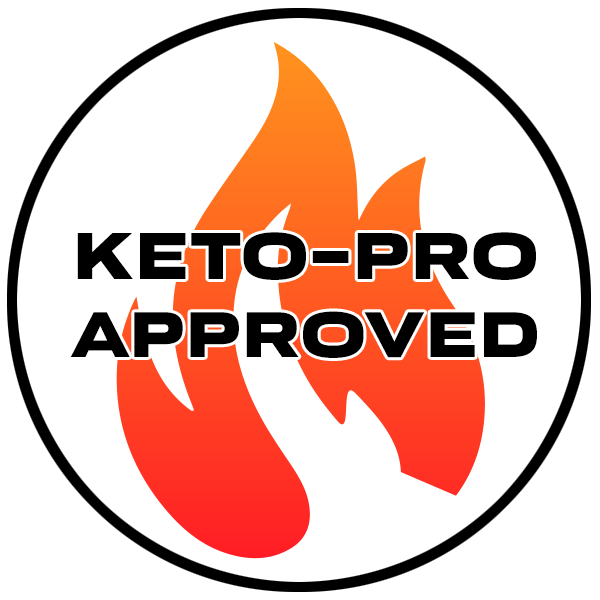 Introducing Keto-Pro Approved
Helping you to make educated decisions when purchasing from us
While we support all kinds of low carb / ketogenic lifestyles, some are healthier than others.
Dirty keto for example is living a ketogenic lifestyle by consuming fats, protein and carbohydrates in the correct macronutrient ratio to allow you to become ketogenic, while not focusing on where these nutrients are coming from. Meaning, a person living this lifestyle could consume a piece of bread each day (15g carbohydrates per slice) and maintain a ketogenic state, however, grains contain lectins which many living a true ketogenic lifestyle would avoid.
At Keto-Pro, we want to accommodate each low-carber / ketonian on whichever path they choose to take, because we believe the benefits of any transition to lowering carbohydrate and producing Ketone bodies far out weigh not doing it at all.
But, we want you to make an EDUCATED decision when purchasing goods from us. That's why we have created our Keto-Pro Approved range of goods.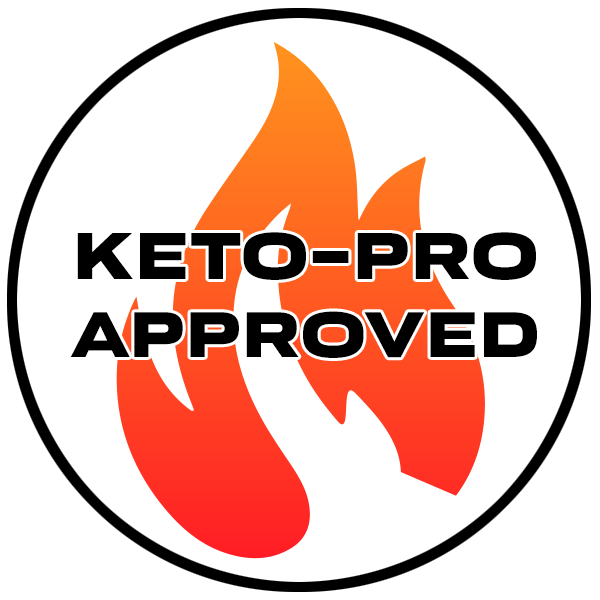 Keto-Pro approved products are "Keto Approved" by us, meaning that they follow the rules we consider to be the best for optimal health.
☑

Vegetable/seed oil free
You can easily identify any Keto-Pro Approved product, as its logo appears on the main product image.
Products which don't feature in the Keto-Pro Approved range are considered Low Carb / Keto Friendly products - fine for living a less restrictive, dirty keto approach, all being very low in carbohydrate.
Keto-Pro Approved Customer Favourites