Here is an easy dish which can be made with ground beef at any level of fat, I tend to use 5% or 12% and then add my own additional fats to the dish. This dish is packed with protein with 168g in the full recipe or 14g of protein per meatball

Our tomato sauce recipe is available here. Please note that the macronutrients displayed are only for the meatballs.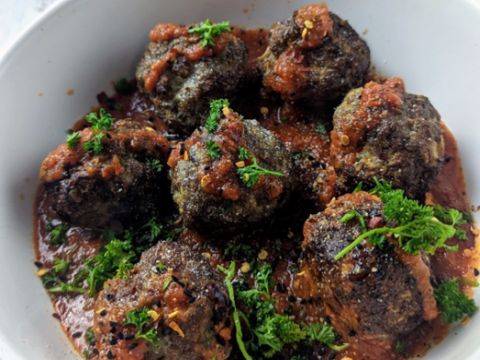 Ingredients for 6 servings
• Egg 1 Medium
• Tap water 30ml
• Crushed pork scratchings 100g
• Onion finely chopped 48g
• Salt 1tsp
• Pepper ¼ tsp
• Beef ground 10% fat 453g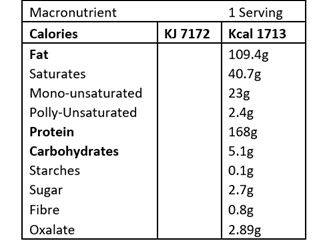 Preheat oven to 180c/160 fan.


Add to large bowl, egg, water, crushed pork scratchings, onion, salt and pepper.


Break the ground beef into chunks and gently mix with your hands.


Form the mixture into meatballs approx. 1 inch in diameter.


Place meatballs on a wire rack.


Bake for 25 to 30 minutes.


Serve with parsley and tomato sauce (recipe here).