Keto Chewy and Gooey Chocolate Brownies
Loaded with protein and organic cacao these gooey brownies are the perfect high-protein snack for when you're on the go, with just over 1g net carbs per brownie, nearly 20g fat, and just over 8 grams of protein.

These brownies are made with Keto-Pro Chocolate flavoured protein powder (although it will also work with our Vanilla and Strawberry protein powders if you fancy something different!) and uses Erythritol as its sweetener. We used agar agar rather than gelatine, as it helps with the gooey texture.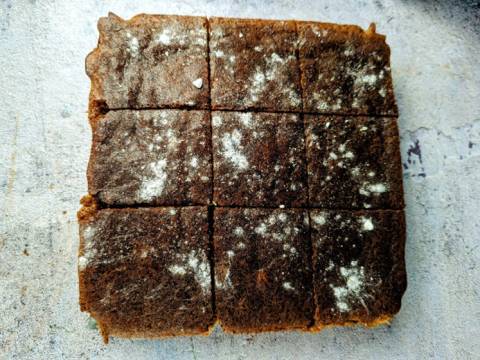 Ingredients for 9 brownies
• 1 scoop Keto Pro Protein powder (we used Chocolate, but Vanilla or Strawberry will also work)
• Erythritol 150g
• Butter (melted) 120g.
• Eggs large x 3
• Sugar-free vanilla extract 0.5tsp
• Cacao nibs (ground) 50g
• Agar Agar or Gelatine 9g
• Baking powder ½ tsp
• Salt ¼ tsp
• Tap water 50ml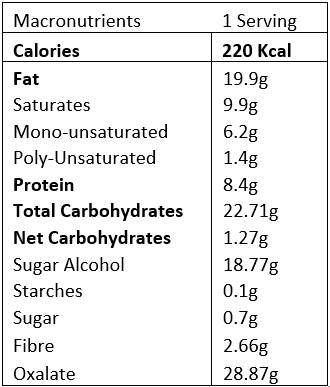 Line a 22cm square baking dish with parchment paper.


Preheat the oven to 180c/160 fan/gas mark 4


Add all dry ingredients to a mixing bowl stir and blend well. Set this dry mixture aside.


Blend the melted butter, vanilla essence and eggs. Whisk until mixed well.


Combine the wet ingredients, the dry mixture and water.


Add the batter mix to the baking dish.


Cook in the oven for 15-20 minutes until the brownies have a crispy texture in the corners.


Allow to cool on a wire rack for 20 minutes.


Store in an airtight container for up to 7 days.