Keto Pumpkin Seed, Parmesan and Rosemary Crackers
These Keto crackers are perfect when you need a crunch to go with your cheese and chosen toppings. this recipe is relatively low in both oxalate and lectins; coconut flour replaces almond flour, and pumpkin seeds and plax are both low in both oxalate and lectins. You can can omit the garlic powder if you wish to lower further.
With recipe can make up to 40 small crackers of 3cm in diameter or 20 crackers of 6cm in diameter.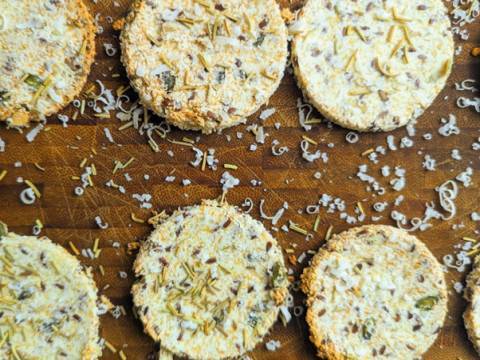 Ingredients for 40 crackers
• Coconut Flour 100g
• Olive Oil 1tbsp
• Softened butter 1tbsp
• Water 130ml
• Salt 1tsp
• Garlic powder 1tsp
• Pumpkin seeds 25g
• Rosemary 1tsp
• Parmesan 20g
• Flax seeds ground or whole 40g
• Psyllium husk 18g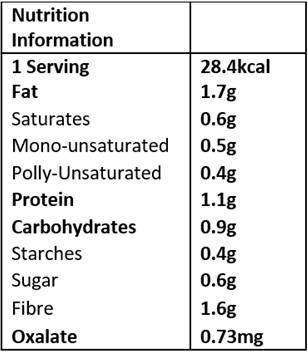 Add all the dry ingredients to a food processor, if you don't have a food processor, simply mix in a large bowl.


Add both the water and butter to the dried ingredients.


Blitz the ingredients until well combined.


Form a dough ball and place it onto a piece of parchment paper. Fold another piece of parchment paper over the top.


Roll the dough with a rolling pin until you reach the desired size, which should be around 3mm thick.


Use a cutter to cut the size of crackers required.


Put into the oven on the parchment paper at 160c / Gas Mark 3 for 30 minutes until the crackers start to brown.


The crackers are very delicate - be careful when removing them from the tray.


Allow to cool for 20 minutes on wire rack.