Beef Chunks, Calves Liver and Cauliflower Broth
This nutrient-dense broth will cover many C vitamins, protein, choline, and selenium. Liver is one of the most nutrient-dense foods, which would place it as a superfood in the Keto world. You can add sour cream and chives to dress, this is not included in the macros.
This recipe is a slow-cooked version, it can be pressure cooked to save time, but the meat may not be as tender.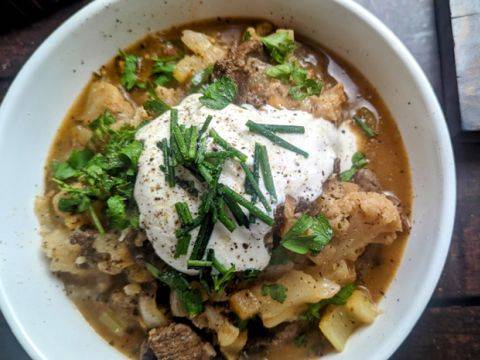 Ingredients for 4 servings
• Beef Chunks 500g
• Calves liver 250g
• Cauliflower 265g
• Swede 150g
• Bay leaves 2
• Salt ¼ tsp
• Pepper ¼ tsp
• Small onion 70g
• Garlic 2 cloves
• Parsley dried 1 tbsp
• Bone broth 100ml
• Olive oil 2 tbsp
• Xanthan gum ½ tsp
• Water 300ml
• Sour cream (optional) adds it for extra fats
• Chives (optional)
• Fresh parsley to dress (optional)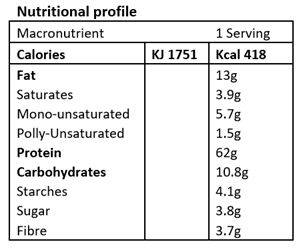 Cut up the Cauliflower florets and swede and bring to a boil in a pan


Heat a frying pan with 1tbsp olive oil and brown off the onions, and garlic, adding the bay leaves and parsley


Add the remaining olive oil and sauté the liver and beef chunks season with the salt & pepper


Once the meat is browned add the bone broth and gently simmer


Add in the cauliflower and swede


Add the remaining water 300ml


Stir in the Xanthan gum and ensure its mixed in thoroughly


Slow cook on low heat for 9- 12 hours


Remove bay leaves and serve hot


Optional dress with parsley, sour cream and chives