Artichoke and Three Cheese Dip
This cheese sauce takes meats, fish and vegetables to another level, served either hot or cold.
Artichokes offer many health benefits they may help aid digestion,promote heart health and provide to support the liver. Keep your eye open for brined artichokes with no added sugar. High In fibre, these are an excellent choice to the regular Keto vegetables.
This dip quite commonly has spinach which can be added if you wish.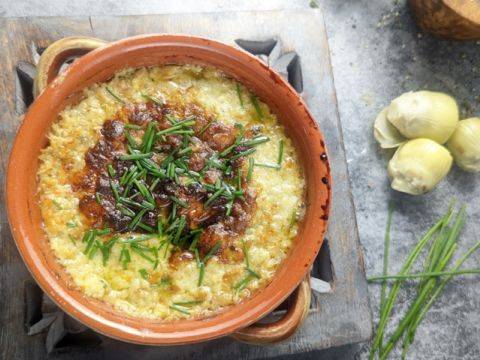 • Artichoke hearts 100g
• Cheddar cheese 78g
• Blue cheese 80g
• Sour cream 50g
• Parmesan 40g
• Salt 3g
• Chives 1tsp to dress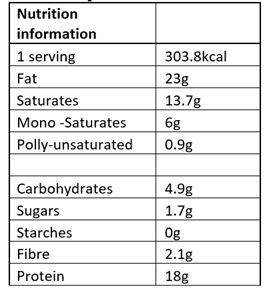 Preheat oven 190c (170c fan)


Mix all ingredients into a food processor and blitz apart from chives


Add salt to season


Place in one medium ramakin or 3 small ramakin


Place in oven for 20 mins


Remove from oven and garnish with chives